ABOUT TEMPLE
Located in the very heart of Mumbai City, at nearly 1000 feet above sea level, over looking the Arabian Sea lies the majestic temple of Lord Babulnath [Lord Shiva]. Even in a city like Mumbai you'll be surprised to feel peace and tranquility at Babulnath – a place where Almighty resides.
The granduer and magnificence of the temple is guaranteed to make you forget where you are,giving an illusion of Mount Kailash the eternal abode of Lord Shiva .
kNOW MORE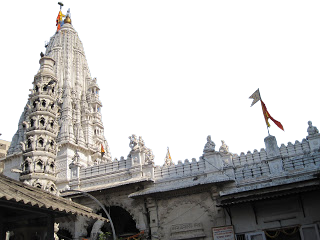 The Shiva Mahimnah Stotra is very popular among the devotees of Lord Shiva and is considered one of the best among all Stotras (or Stutis) offered to Lord Shiva. The legend about the circumstances leading to the composition of this Stotra is as follows.
A king named Chitraratha had constructed a nice garden. There were beautiful flowers in this garden. These flowers were used every day by the king in worshipping Lord Shiva.
One day a Gandharva (Singer in the court of Indra, the Lord of the Heaven) named Pushhpadanta being fascinated by the beautiful flowers, began to steal them, as a consequence of which king Chitraratha could not offer owers to Lord Shiva. He tried very hard to capture the thief, but in vain, because the Gandharvas have divine power to remain invisible.
kNOW MORE
TRAVEL
There are various ancient & modern Shiva Temples throughout India, Nepal and of course in China.
Natural Pilgrim Centers
In this category there are two very important and famous pilgrimages. The Kailash Yatra & the Amarnath Yatra
Ancient Pilgrim Centers
In this category we place the twelve Jyotirlingas, Five Panchamahabhuta Shivlinga Temple, and Bhagwan Pashupatinath Temple at Kathmandu in Nepal.
kNOW MORE